Uzbekistan, a burgeoning hub in Central Asia, is making significant strides in information technologies. With the aim of fostering economic growth and competitiveness, the nation is adopting strategies to elevate its digital infrastructure, enhance IT education, and stimulate innovation. This section delves into Uzbekistan's specific tasks to transform its digital landscape and establish itself as a key player in the international technology sector.
Significant Attention to the Information Technology Sector
The attention directed toward information technologies by the president of Uzbekistan Shavkat Mirziyoyev in recent years has yielded remarkable results. Last year alone, the residents of the IT park delivered services worth 5 trillion soums and exported services amounting to 140 million dollars. This astounding growth reflects the increasing importance and impact of the industry.
Progress in Digitization
The progress of digitization is evident, with 370 out of 715 state services having been successfully transformed into digital formats. This shift towards electronic services has been embraced by approximately 12 million people, highlighting the convenience and accessibility it offers. Moreover, over 70 different types of certificates and documents have been eliminated due to digitalization efforts.
However, despite these achievements, much work remains in various sectors and regions. Surprisingly, only 30 percent of the 5,000 functions of ministries have been digitized. This means numerous services related to internal affairs, justice, standardization, and healthcare, most frequently utilized by the public, are yet to be converted into electronic forms.
Regarding production and exports within the information technology sector, Tashkent city remains the primary hub. However, the construction of IT parks in Karakalpakstan, Bukhara, Namangan, Surkhandarya, Navoi, and Tashkent regions still needs to be completed. Addressing these infrastructural gaps and ensuring a more balanced distribution of technological resources across the country is crucial for further development.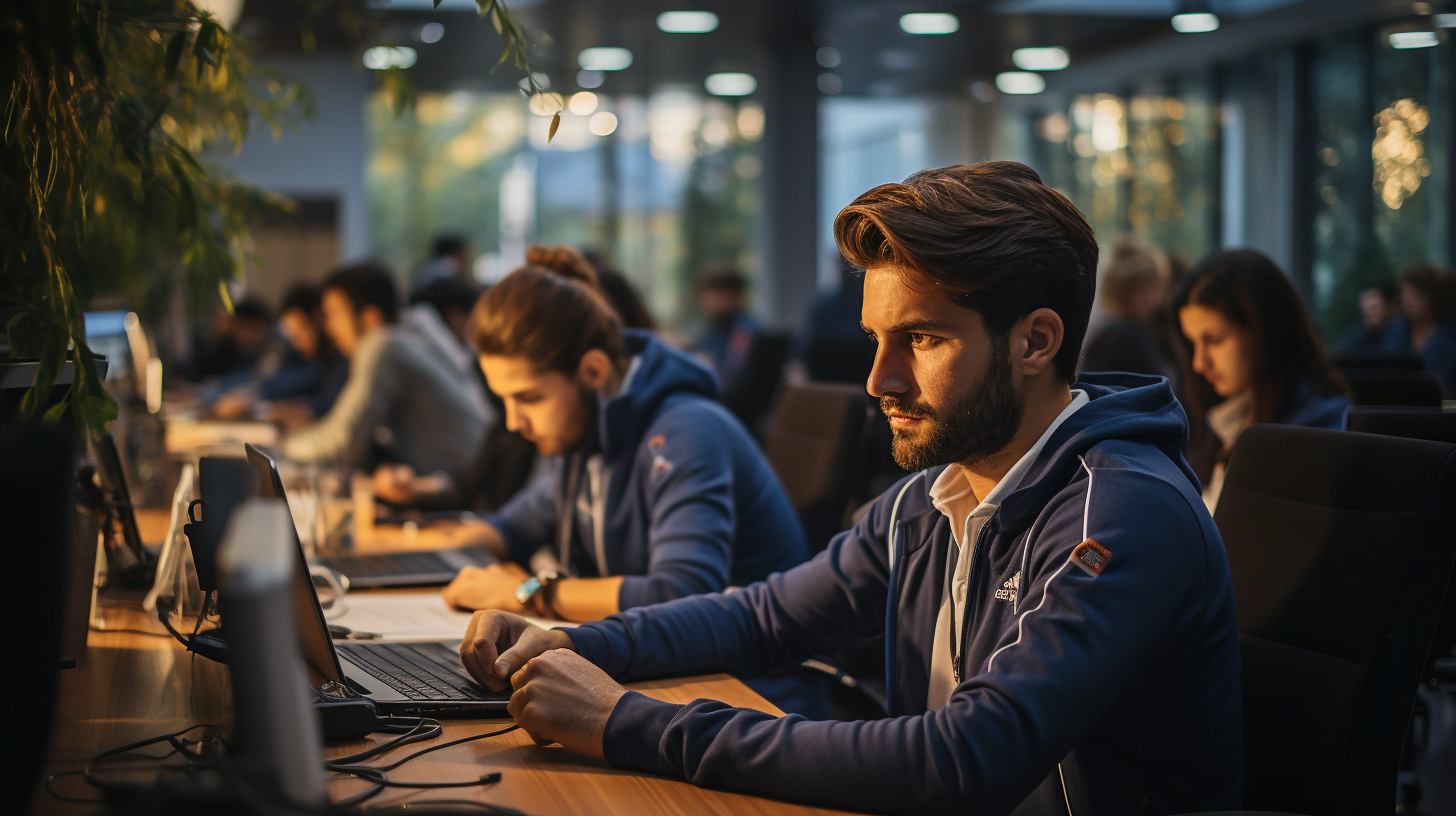 Outlining Future Tasks
Also involved an analysis of the existing shortcomings within the sphere and outlined the tasks that need to be accomplished in the future. It was emphasized that the future goal is to reach 1 billion dollars in the export of services within the information technology sector. This ambitious target necessitates the availability of at least 100 thousand qualified programmers, IT architects, operators, and engineers.
Additionally, expanding the high-speed internet network in the regions and creating a more favorable environment for the presence of foreign IT companies are vital steps to foster growth. Furthermore, introducing new electronic services that cater to the areas with the highest demand from citizens and entrepreneurs is deemed essential.
Uzbekistan is determined to position itself as a leading player in the global information technology landscape by continuously striving for progress and embracing technological advancements. With a strong focus on fostering innovation and nurturing the digital well-being of its citizens and businesses, Uzbekistan aims to create a thriving ecosystem that drives economic growth and societal development.
Through strategic initiatives and collaborations, the country is building robust infrastructure, enabling seamless connectivity, and empowering individuals and organizations to harness the power of digital transformation. With a forward-thinking approach and a commitment to excellence, Uzbekistan is poised to unlock new opportunities, drive sustainable development, and shape a brighter future in the digital era.